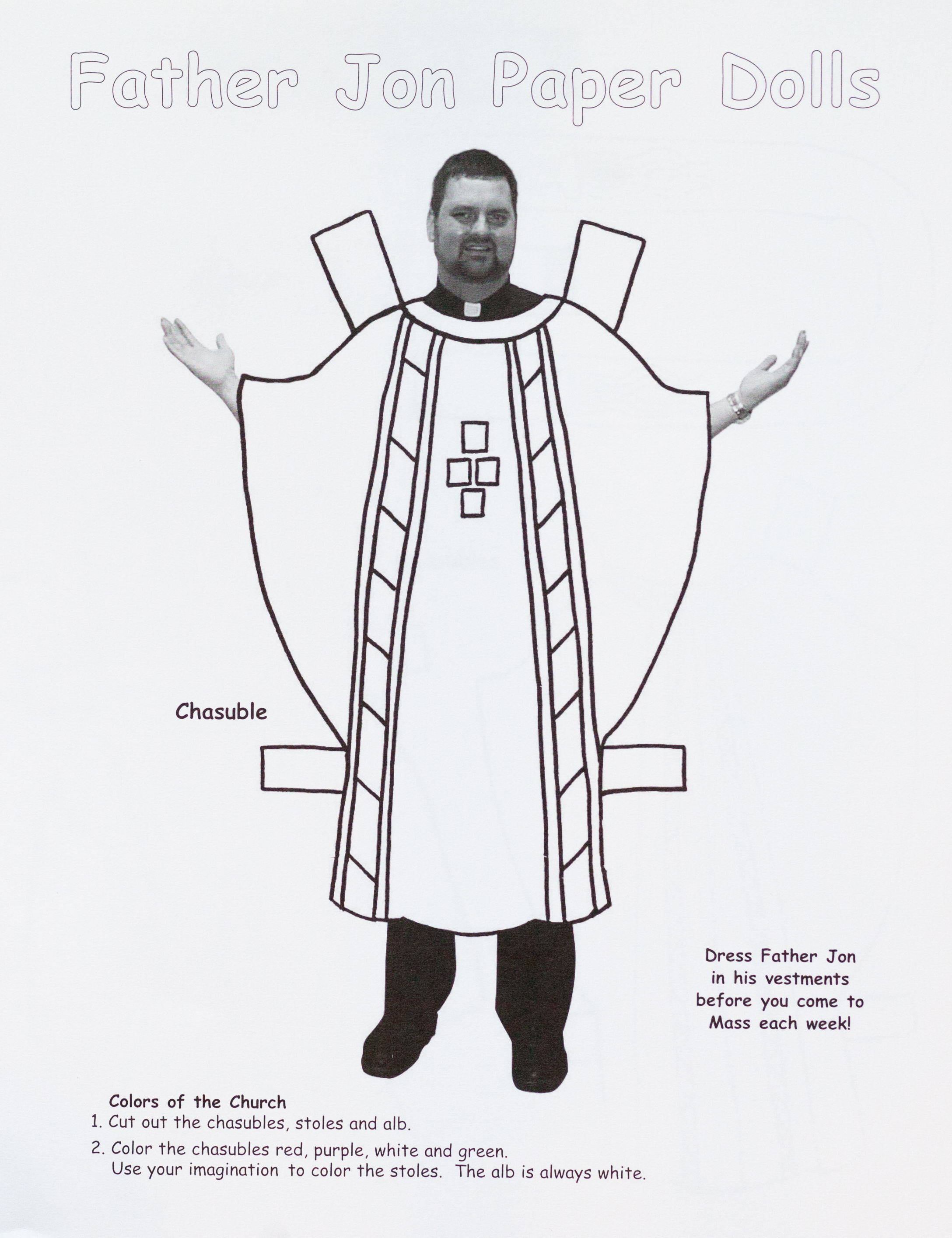 PRIEST PAPER DOLL WITH VESTMENTS
Available in English and Spanish.
Depicts a priest in paper doll form, together with two altar servers, and vestments to color according to the liturgical colors of the Church.  Recommended 1 per family and 1 per K-3 classroom.  (NOTE: Ready-to-Use K-3 Classroom Lessons include a Priest Paper Doll.)
For a one-time fee, the Template Option provides you with the materials needed to turn your priest into a paper doll.  Digital files will be accessible from your dashboard. Spanish and English options included.  Permission is granted for mass reproduction and distribution within your parish only.
Item
Price
Qty.
Priest Paper Doll
$6.00
Priest Paper Doll (Spanish)
$6.00
Priest Paper Doll Template Option
$50.00
Total
$0.00