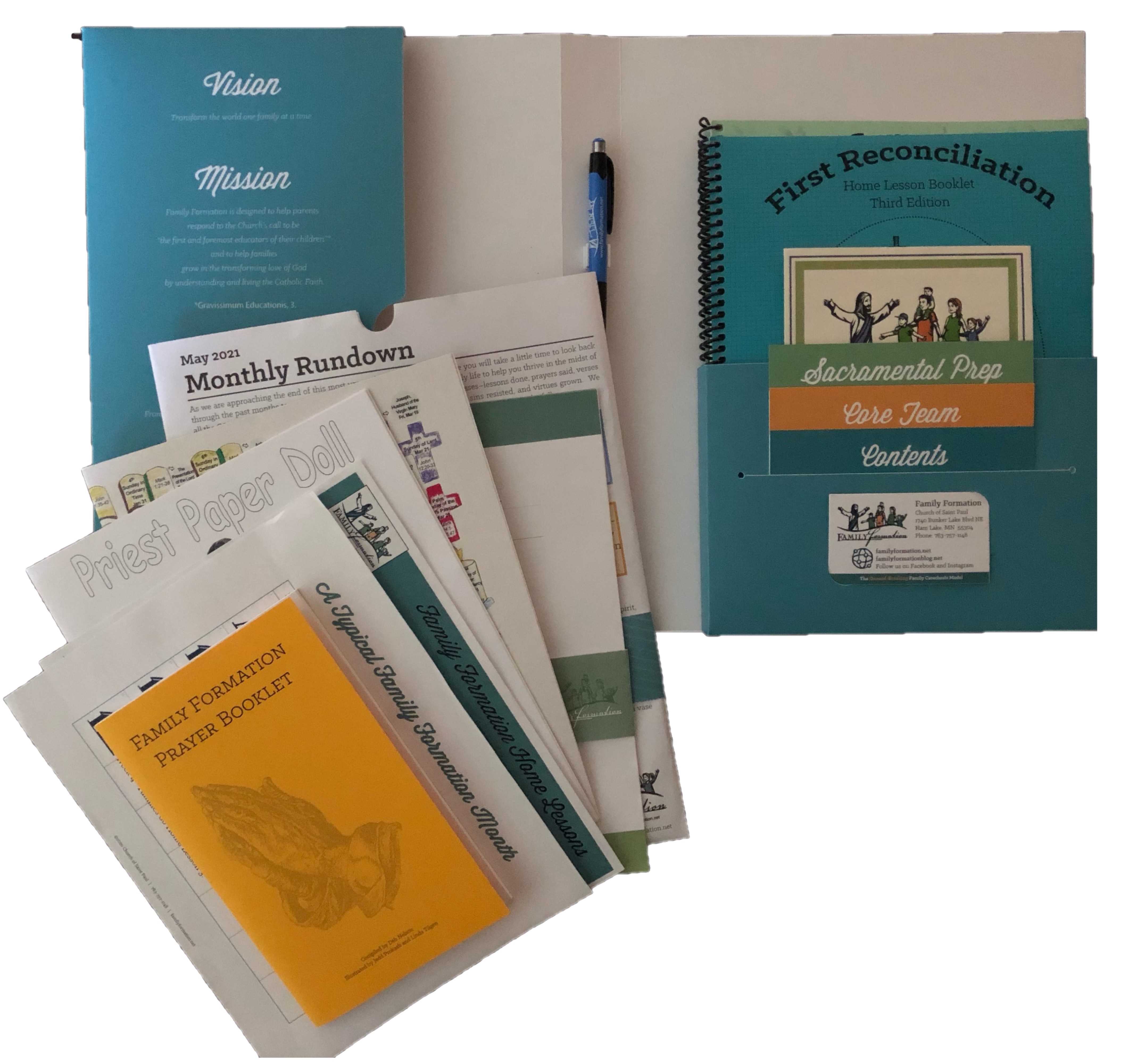 PARISH INTRO KIT
PARISH INTRO KIT
To learn more about Family Formation, you may wish to consider ordering our Parish Intro Kit. This kit introduces you to the Family Formation model and includes samples of the various components. (Price includes shipping.)
A critical component of the Parish Intro Kit is the "Foundations of Family Formation" video containing:
the history of Family Formation
the Church's teaching about family catechesis
the importance of parental involvement in their children's faith formation
the blessing and fruits experienced from the use of this model
In addition to the philosophy behind Family Formation, the video also walks you through the many facets of the program and explains how they can become a reality in your parish.  
After you have experienced the Parish Intro Kit and have received the support of your parish priest and religious education staff and are ready to move forward, please contact a Family Formation team member at 763-757-1148 so we can help guide you through the start-up process.  
The Parish Intro Kit includes:
link to the "Foundations of Family Formation" video
Monthly sample of K-6 Home Lessons, Grades K-3 and 4-6 Classroom Lessons
First Communion and First Reconciliation Home Lesson Booklets
Liturgical Calendar
Priest Paper Doll with Vestments
Family Formation Prayer Booklet
and links to more information and samples to help you get started with Family Formation!
Some materials are available in Spanish. Please call 763-757-1148 to request that these items be included in your Parish Intro Kit.
Item
Price
Qty.
Intro Kit
$25.00
Total
$25.00