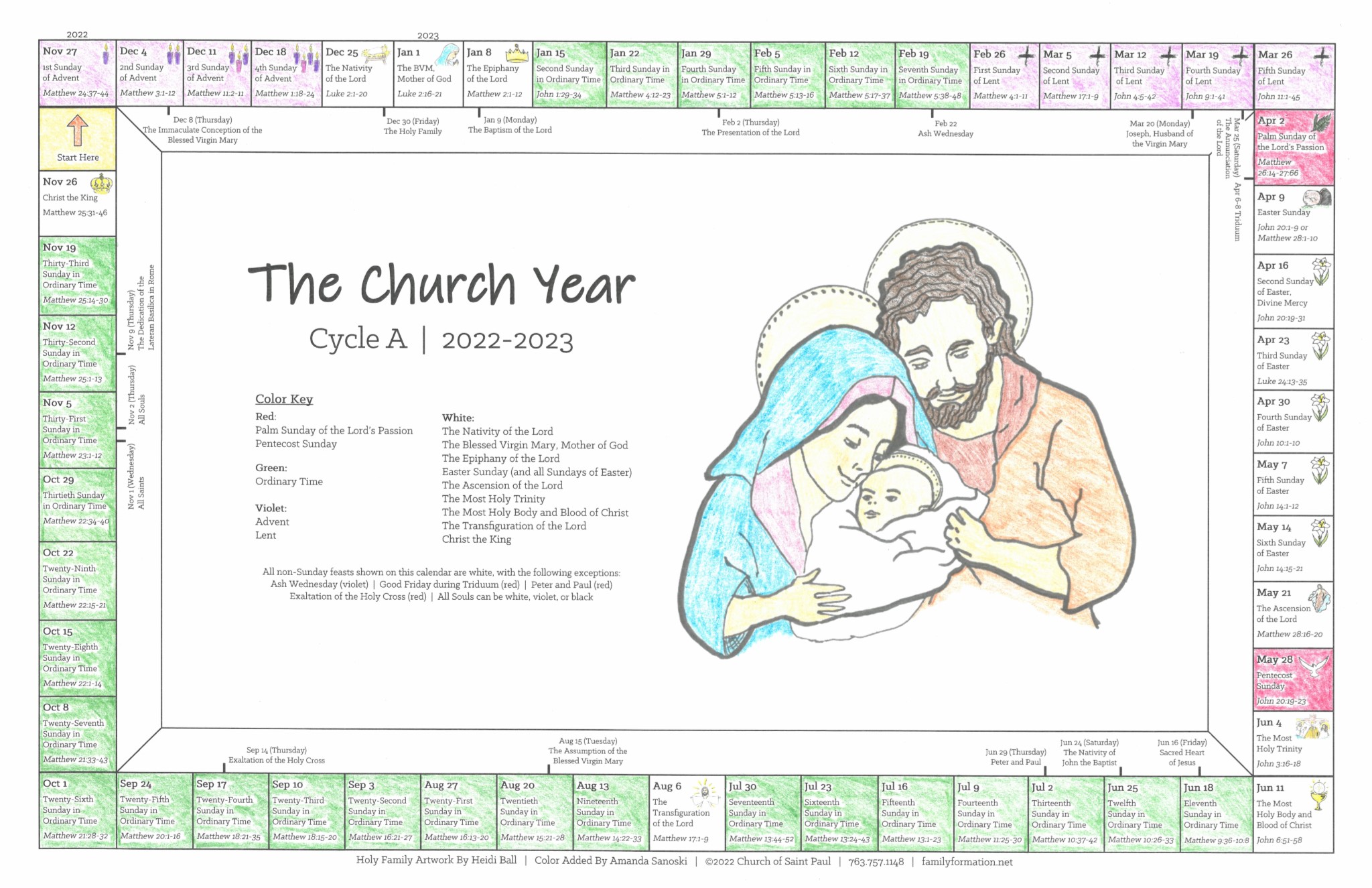 11X17 in size, with a complete liturgical year on each side. Each Sunday's date shows the Gospel Scripture reference, proper liturgical color, and season or feast for that day. Recommended 1 per family
and 1 per classroom.
Available in English or Spanish.
NOTE: Each Ready-to-Use Classroom Lesson includes a current Pre-Colored
calendar.
Liturgical calendars are available in two formats:
Ready-to-Color
Pre-Colored
Ready-to-Color Liturgical Calendar
Ready-to-Color liturgical calendars are printed in black and white with easy-to-follow instructions, ready for kids to add their artistic touch.
Pre-Colored Liturgical Calendar